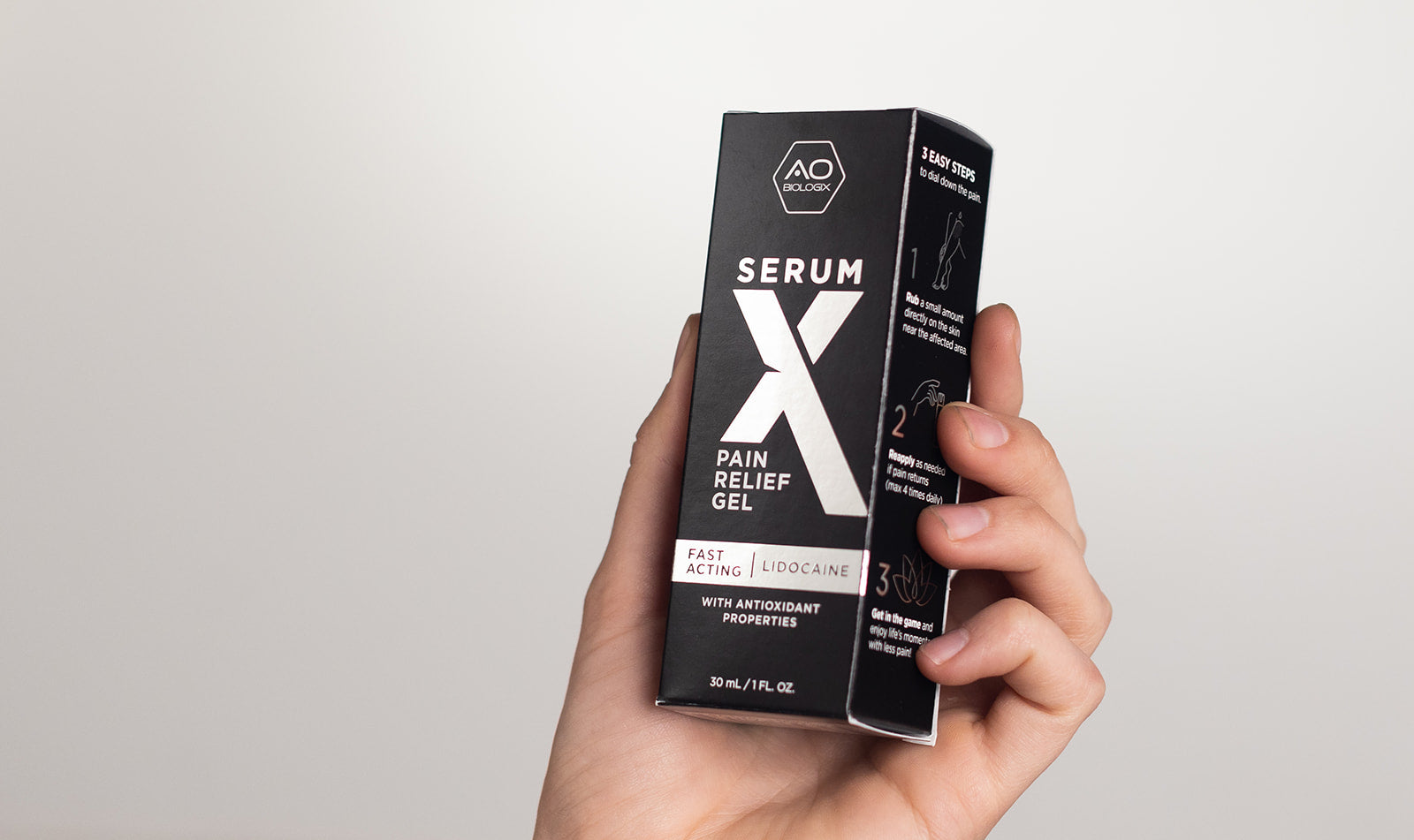 FREQUENTLY
ASKED QUESTIONS
Serum X is a topical lidocaine based anesthetic product with added antioxidant action. 
You should always consult with your healthcare professional before treatment, but depending on the type of pain, SERUM X can be used several times a day. One pump goes a long way!
Lidocaine hydrochloride, water, hydroxyethylcellulose, disodium phosphate, sodium phosphate, methylparaben, superoxide dismutase, propylparaben
It is not required to be kept in the fridge, but it can extend the product's shelf life.
SERUM X spent two years in development with a solid year at a world renown dermatological developmental lab. SERUM X has potent "Super-Antioxidant" action when it comes to skin soothing.
Most of our customers feel pain relief within the first couple minutes of using SERUM X.  Some will feel a moderate reduction in pain while others have complete resolution of pain. Be careful not to push too hard if injured - the pain may be gone but the injury is still there and needs time to heal.
Most will feel relief for 2-4 hours after the first application, then upon second application will get 3-4 hours, and longer on the third application. After a while you may need to apply only once or twice a day.
SERUM X Pain Relief Gel is a topical OTC pharmaceutical pain product. Because of the nature of this product, pharmaceutical-grade preservatives are necessary to keep the product stable over time. The parabens used in this product have been proven to be safe for human use. 
No, SERUM X is not all-natural, it is an OTC product and is made with the highest grade pharmaceutical and cosmetic grade components on the market.
No, it is completely scentless.
Yes! You can use an HSA or FSA to purchase SERUM X.